Sunni the Spaniel relieving loneliness in aged care homes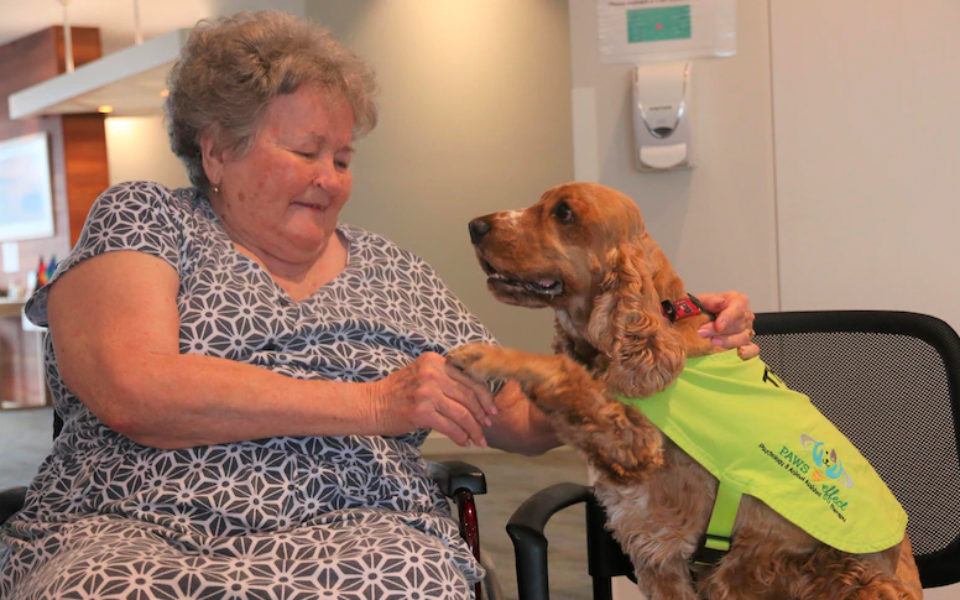 Aged-care residents in Mackay have received some relief from the loneliness created by the coronavirus pandemic, with the help of a four-legged therapist.
Once a week, a friendly spaniel named Sunni visits residents at an aged-care facility in the city, including those in the secure dementia wing.
For some of the residents, it can be the only affectionate contact they have with another living creature.
Aged-care resident Elvie Fawcett said Sunni had a way of getting people out of their rooms.
"It brings joy to their faces. It gets the older people out," Ms Fawcett said.
"Especially the men.
"The men don't want to do things much, but they come down and they really enjoy it. It's amazing to think a dog can do that."