Peacock feathers | The Spectator Australia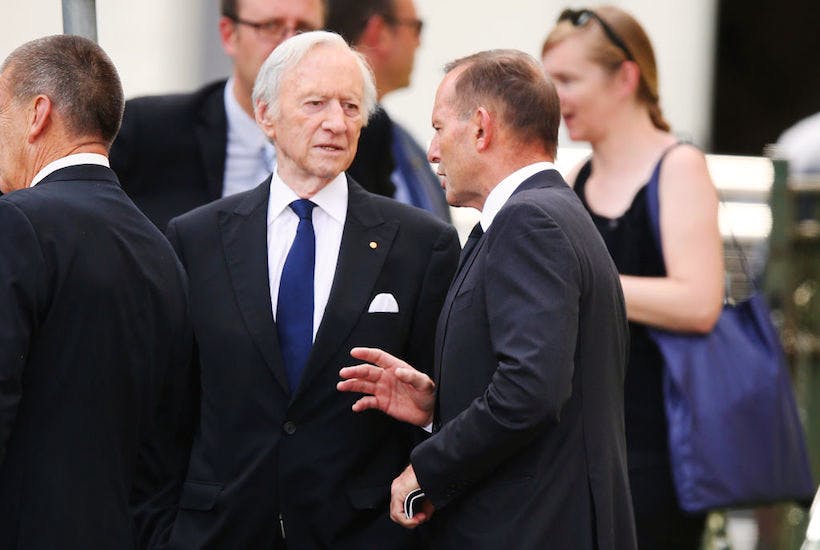 Spectator readers are a civilised lot, and no doubt their mothers told them "If you don't have anything nice to say about anyone, don't say it".
It's in that spirit this quick obituary of Andrew Peacock is offered. The leadership battles of the eighties, particularly 1989 — along with the influence of Joh Bjelke-Petersen on the instability of the federal Nationals, the federal Coalition and even the federal Liberals — can be canvassed elsewhere.
Those wars are long in the past. Generations of politicians have passed through the parliament since they were fought. For better or for worse, the Liberal Party is a party cast in the image of their ultimate victor, John Howard.
Andrew Peacock entered politics 55 years…