NSW recorded no new locally acquired cases of COVID-19 in the 24 hours to 8pm last night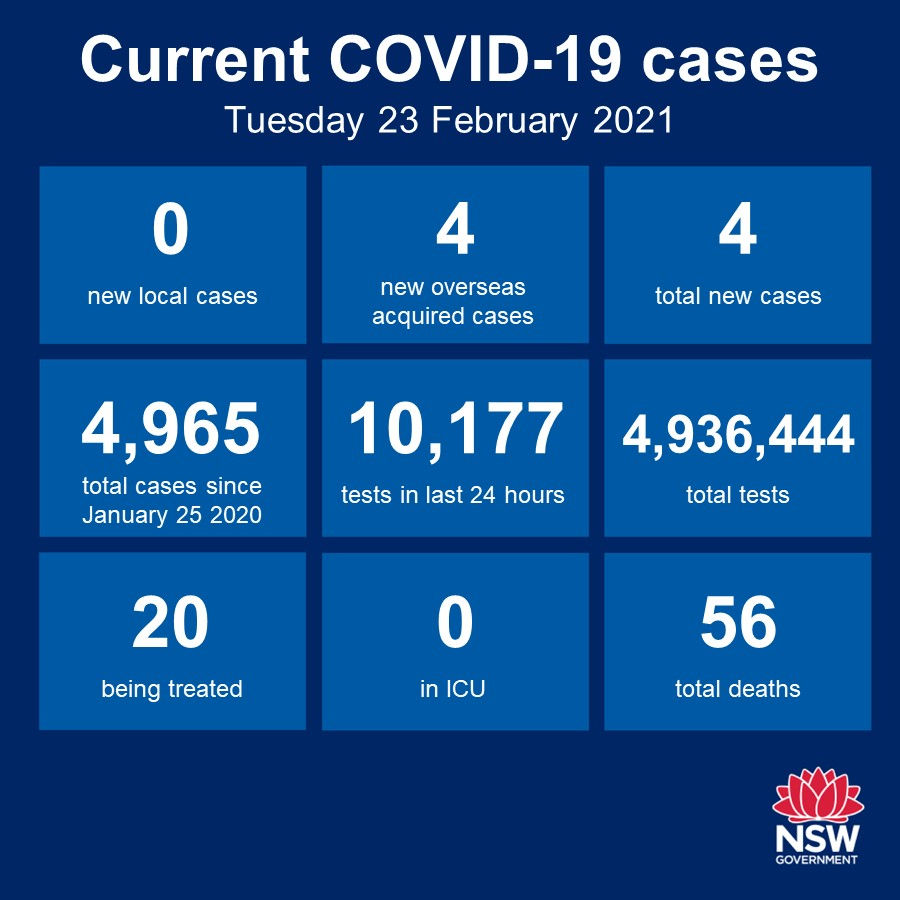 Four new cases were acquired overseas, bringing the total number of cases in NSW since the beginning of the pandemic to 4,965.
There were 10,177 tests reported to 8pm last night, compared with the previous day's total of 12,175.
While today marks 37 days with no reported locally acquired cases in NSW, there is still a risk of COVID-19 spreading into the community. New cases among overseas arrivals are regularly detected, making it critical for everyone to come forward for testing with the mildest of symptoms.
An expert panel has concluded that a recently returned overseas traveller, whose infection was under investigation, had an older infection acquired while the person was overseas.
As first reported on 7 February, the person…