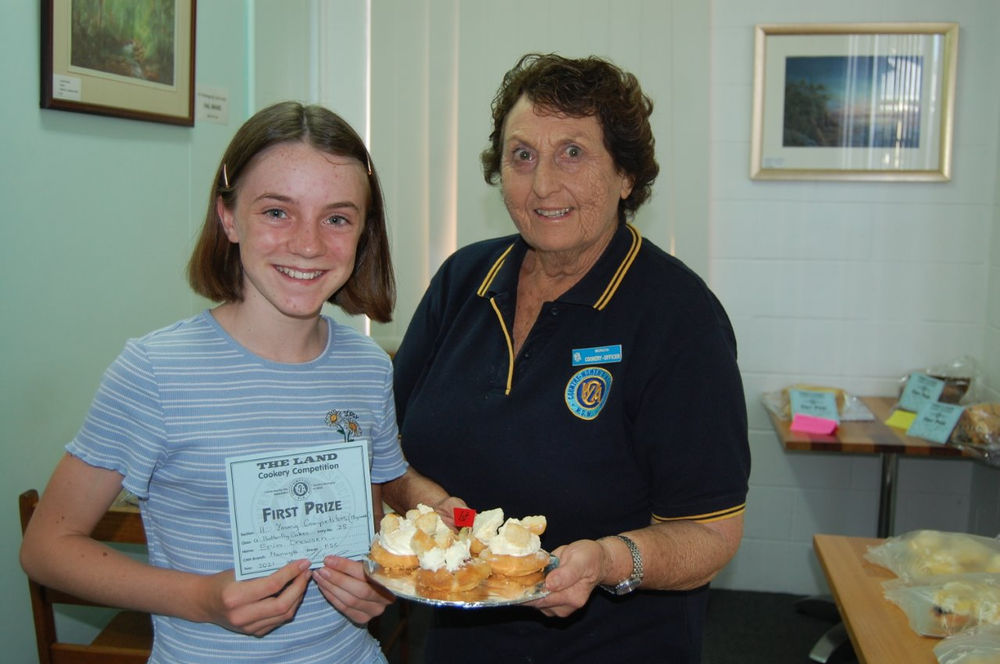 Moruya Branch of the CWA were very pleased with the entries both from Carroll College and Branch Members in our Land Cookery Competition held on Saturday 20th February.
Above: Erin Drewsen, from Carroll College,and Moruya Branch Land Cookery Officer ,Jill Greenhalgh
The winner from Carroll College in the 18yrs & under section with her butterfly cakes is shown here being presented with her certificate by Jill Greenhalgh ,our Branch Land Cookery Officer
The CWA Judge,Zara White,commented on the high standard and taste of all entries. We would like to remind the community our tearooms are open from 10am to 2pm on Thursdays & Saturdays for light lunches,also our Handicraft shop is open at the same time.
Craft has recommenced on…